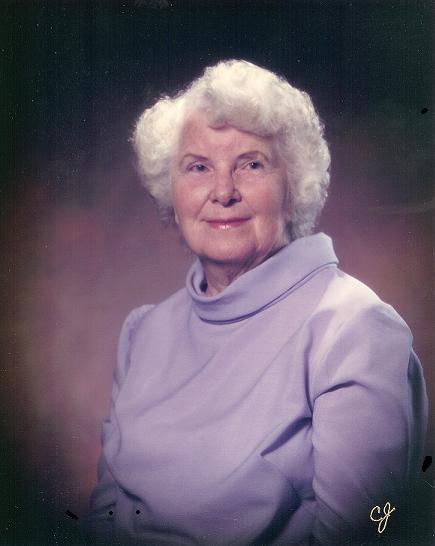 PHYLLIS E. SECKLER
(Soror Meral)

18 June 1917 e.v. - 31 May 2004 e.v.
REINCARNATION

(July 14, 1996)
As a phoenix arises from fire and ashes
So the end of life burns up in consuming flames
Until all that is left are the flashes
Of memory's accumulations laying claims

To all that went before in soul's growth.
Memories which can never be shaken
Out of the whole fabric of soul's cloth:
Memories until the soul demands to slaken

Thirst for life, for love at the fount of light.
So from life to life we end in heaven's fire
Doomed to struggle onward as best we might;
Our feet are not prisoned ever in earth's mire.

But respite comes upon us, though we forget
The rest and sweetness of death while on earth.
It is no use for ignorance to fret
About a new life, death means rebirth.

Ah, those we love, again we meet
Beyond the grave and in new lives too.
What use to mourn when in time we greet
Each other, and live our lives anew.
But beware to hate, for heaven's law
Decrees that karmic debts be paid.
And if a soul succumbs to such a flaw
Then many lives may pass before the error fades.

So now my loves, I depart upon my ways
And as the phoenix I will rise again
Out of the ashes of my numerous days
And we will dance to karmic strains.

We will learn to aspire always to the highest
Of aristocratic life, of refinement and love.
We will create again as does the artist
Whether of poesy, of painting, of music, until above

We see our stars gleaming in heaven's dance:
We see who are single sparks of fire in heaven's space.
Oh, set your sights on high, attain more than a glance
Of starlight bliss, of soul's greatest grace.
Copyright © 2004, College of Thelema, All Rights Reserved.